So, you've landed yourself in Millport after a long day and you're looking for somewhere to wet the whistle. Don't worry, we've got you covered.
Whether it's been a day of scenic walks, cycling or relaxing at the beach, it gets to that time in the day where you deserve to settle down and enjoy a drink.
Something we always get asked is "well, where's the best pub in Millport?" and to be honest, it's not an easy answer.
Even though Millport is only a wee town on a wee Island, there are a number of brilliant options for bars and pubs. Here are your choices…
---
Please note that during the winter months, some of the local business close or reduce opening hours. It's always best to check online or phone ahead (you can always rely on the trusty pubs though!)
---
Feel free to skip right through:
---
The Millport Pier Hotel
Where: Quayhead Street, KA28 0AP.
What: A Harbour-side hotel and bar with beer garden and sea views.
The Millport Pier Hotel is a welcoming bar and restaurant which can be found next to the pier (funnily enough). They've got a dart board, pool table, and will usually be showing live sports. You can also expect a wide selection of alcohol as well as locally sourced, freshly cooked food.
Check out their food menu (new as of Feb 2023):
Our favourite thing about The Millport Pier Hotel is the outside beer garden. It's a wee sun trap on a nice day and the views across the water are superb – would recommend.
Back to Menu ⤴️
---
The Newton Bar
Where: 1-2 Glasgow Street, KA28 0DJ.
What: A family-friendly pub serving food by the sea.
The Newton Bar is a fantastic bar/restaurant and certainly worth a visit when you come to the Isle of Cumbrae. Visitors always praise the food, and some say it's the best on the island.
The Newton do 'Curry Club' on a Wednesday, and have entertainment including quiz nights, live music and sport. Check out their Facebook Page for more details.
You can expect a great drink selection, a winning atmosphere and really friendly staff. It's dog friendly too! What's not to like?
---
Planning your visit to the Isle of Cumbrae?:
This blog post is part of our 'Ultimate Guide' to the island. Check it out by clicking the link below:
The Ultimate Guide to Millport, Isle of Cumbrae
---
Frasers Bar
Where: 7 Cardiff St, KA28 0AS.
What: Pub Grub and a wide range of beers.
Here you'll be greeted with lovely staff, great service and a nice local atmosphere.
If you're a craft beer enthusiast, then this might be the one for you. Check out the expansive selection of craft beers and local ales.
Sunny weather? Superb, there's a lovely wee beer garden out the back door. Pouring with rain? Not to worry! There's a roaring fireplace inside to warm up. The best of both worlds.
Frasers bar is definitely one of the best pubs in Millport – never a disappointment!
Back to Menu ⤴️
---
Leaning towards a G&T? All of the local bars serve the brand new and locally distilled 'NostalGin'. Best served with tonic, bramble liqueur, and ice.
You can read more about the NostalGin Distillery and tours in our "Unique Things to See and Do in Millport" blog.
---
The Tavern Bar
Where: 36 Glasgow Street, KA28 0DL
What: A friendly bar with great entertainment.
The Tavern is a very welcoming bar with lovely owners. There's all sorts of entertainment, from bingo to their famous karaoke nights (usually on a Friday & Saturday night).
They also tend to play football and other sports on the TV, including the Champions League. Why not have a look or give them a message on their Facebook Page to see what they've got on?
Sunny weather, why not have a pint out the back? It's our favourite beer garden on the island!
Back to Menu ⤴️
---
Don't drink on an empty stomach! Check out The Best Places to Eat in Millport, Isle of Cumbrae.
---
The Twa Dugs Bar
Where: 16 Stuart St, KA28 0AJ
What: A lovely, newly renovated bar with live sports and weekend entertainment.
At The Twa Dugs has a modern and cosy space at the front of the bar, and a pool table in the back room. Check it out below:
They also play football and other live sports on the big TV, including the Champions League, and have live music and entertainment at the weekends.
Why not have a look or give them a message on their Facebook Page to see what they've got on?
Back to Menu ⤴️
---
Prefer a cosy night in?
Feel free to stock up the fridge and have a drink from the comfort of your very own Jack's Alt-Stays cabin.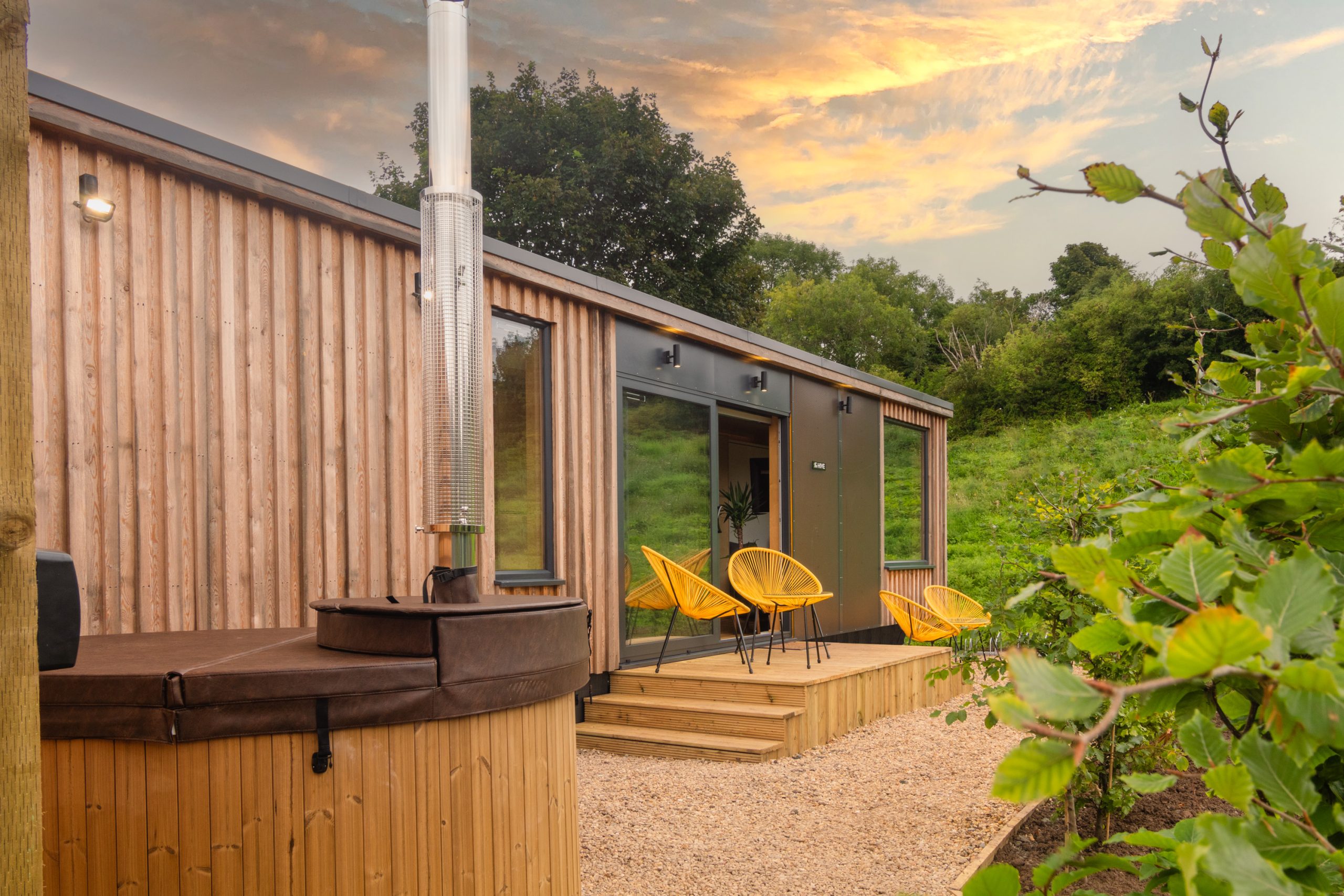 Welcome to the next generation of self-catering accommodation in Scotland.
We think of our one-of-a-kind Cabin Concept as a crossroads where quirky interior design meets eco-consciousness, in a stunning island setting.
Bookings are now OFFICIALLY LIVE! 🚀
---
Ultimate Guide to Millport, Isle of Cumbrae:
For everything you need to know about planning your visit to the island, check it out our full guide:
Back to Menu ⤴️