Welcome to the next generation of self-catering accommodation in Scotland.
We think of our one-of-a-kind Cabin Concept as a crossroads where quirky interior design meets eco-consciousness, in a stunning island setting.
Fabulous stay ! Thank you Jack Alt Stays! ❤️ Daniel, Adam and the team have completely out done themselves! We were in 'the woods' it was gorgeous, it had a great atmosphere with the diffuser and the sound system! It had a great wee kitchen with everything anybody needed! It had a gorgeous bathroom and was absolutely spotless! You can watch bunnies hopping from sitting in your bed !! Soo calming ! We had a look at the game's treasure chest !! We never played any but looked like there was loads to choose from !! I loved all the wee squirrels and deer painted around the woods. It had a great hot tub with a fab wee ducky surprise too !! We loved every second being there! Thank you so much for having us everyone at Jack Alt Stays!
Brilliant time - must go! Amazing stay, cabin had everything you would ever need - brilliant for our 10 month old baby. Had a travel cot and high chair all setup. Hot tub was perfectly heated for a quick dip on our arrival! Adam, Daniel, and the whole team were always around, approachable and friendly. It was clear to see how invested each of them were and how much care they took of the place and the business. Can't wait to come back here!
Great staycation spot 😍 we returned a few days ago from staying in 'the woods', I can't compliment the boys enough! The place they have here is fantastic! Very modern with an edge! My husband enjoyed setting up the hot tub himself but believe the Adam and Daniel would do this for you. The hot tub was cleaned after we used it and new fuel to restart it was given if we needed it! There is a booklet with all the information you need on your cabin, the island, places to see/eat/drink! Everything had been so well thought through! The games box is a great touch we really enjoyed playing the games! We were due to leave on the Friday when the storm was coming in and on the Thursday Adam let us know about the weather and gave us suggestions to leave early if we wanted to get home, we ended up leaving the night before just so we would get stranded on Millport, but both Adam and Daniel couldn't have been more helpful! Great for a staycation and don't forget to check out the local butchers, their steak and gravy pie is to die for !! We will be back, thanks for everything guys!
GlasgowTraveller80
23/10/2023
Awesome Cabins - Book Now! Our booking at JacksAltStays coincided with Storm Babet (just my luck!) but we were contacted early by Adam and kept up to date with the status of the ferries, and given some recommendations of things to do in Largs whilst we waited. We stayed in the Hive and had booked the hot tub butler service so it was ready for our arrival, allowing us to get unpacked and then jump right in! The cabins are amazing (and spotlessly clean!) Much bigger in real-life than the pictures show. And literally everything has been thought of. From the fold-down bed, to the crockery set and fully equipped kitchen. We were very impressed with everything. Having stayed in a number of cabins across the UK we have sometimes found that we are tripping over ourselves, with no room for the dog's bed or having the hassle of converting the sofa into a bed for my daughter - the bed literally pulled down from the wall and could be pushed up out of the way in the morning. There was plenty of room for the three of us (and pooch)! The grounds are immaculately maintained - each cabin is accessed via its own pathway, so you don't have to mingle with the neighbours if you don't want to! 😂 Everyone was very welcoming, and couldn't do enough for us to make sure our stay was perfect! We loved everything about the Hive from the fragrance diffuser, to the mood lighting and the decor - everything has been designed and executed perfectly! We honestly couldn't fault anything with our stay, and will absolutely be back! 5*
Our few days get away From start to finish staying at the Birdbox was the absolutely blissful. The bird box is just perfect with everything you need and more, and is done to an exceptional high standard. Would definitely recommend going for the hot tub butter service, as it's ready on arrival and if you're like me I couldn't wait to jump in. I've been in a good few tubs and this was the best by far it was amazing and kept its heat all day and night. I will be highly recommending Jack Alts to all my friends and family as saying it's amazing doesn't quite cover it. It's out of this world we loved and shall be returning. Keep up the great works guys you have everything stop on. Best wishes Bernard & Lynne x
Unique hot tub cabins Lovely modern unique cabins, attention to detail was fantastic from Shark jellies to garlic press, all crokery very high spec. Hot tub large Swedish Woodford tub which was fantastic( just hit the duck thermometers bum if it stops working 😂. The hosts Adam an Daniel were Lovely and nothing was a problem, really kept us informed of everything going on especially the ferry during high winds. Would highly recommend and would definitely go back.
Brilliant wee place! This wee cabin is wonderful, it has everything you need for a relaxing break away. We didn't take the car and was easy getting the train to Largs and the ferry over. The guys have paid great attention to detail and couldn't be more helpful and welcoming. We'll definitely be back.
Wonderful visit to The Reef! My husband and I visited jacks after seeing the videos on tik tok and went to celebrate our 2 year wedding anniversary. The whole experience was fantastic and the friendliness and communication from Daniel, Adam on leaving and the staff were second to none! We loved all the little details of The Reef and the rest of the cabin and especially with us both loving board games, the games were an excellent edition! My husband even got flowers sent to the cabin and again the communication was fantastic to.organise this lovely surprise. We did find there was not much to do on thw island but if there is a restaurant I would recommend it would be Fintry Bay! We highly recommend this little getaway and can't wait to go back for our 3rd anniversary! Thank you again!
Best weekend ever! The most amazing weekend of my life. We came to celebrate my birthday and I left a fiancée🥰. We stayed in The Jungle cabin and it was perfect. Such an amazing experience, everything was perfect and it has everything you need! Highly recommend and will absolutely be back! The Jacks are also very welcoming and the communication was great.
Fantastic Just returned from a brilliant couple of nights in the Hive at jacksaltstays! The cabin had everything we needed and more. Layout was brilliant with plenty of space for our family of 3 plus our dog. Bathroom huge with amazing shower and came kitted out with beautiful Arran Aromatics toiletries which was a really luxurious touch. Loads of little extras were provided too(salt, pepper, cooking oil, hot drinks) along with everything we might need for our pup during our stay. The wood fired hot tub was brilliant and was set up for us arriving. The cabins are all really private but in an ideal location with being just a short 5 minute walk down to the main stretch of beach/shops/pubs in Millport. Last but definitely not least, the owners/staff at jacks are brilliant. So friendly and helpful. Nothing was too much trouble. Someone was always there to answer any question or to have a chat. These guys have thought of absolutely everything and should be proud of what they have achieved so far. You can tell that they love what they do! Cannot recommend this place enough! Thank you so much for a lovely stay. We will definitely be back!
"The Best Self-Catering Accommodation Experience in the West of Scotland"
VisitScotland Thistle Awards 2023
Where We're At
The Isle of Cumbrae is known as "Scotland's Most Accessible Island". It's only an 8-minute ferry trip from Largs.
You'll find us on College Street, a short stroll from Millport town and seafront.
Jack's Alt-Stays
College Street
Millport
KA28 0HE
what3words ///purple.scorching.mountains
Here's What We're All About
We are two cousins – Daniel Jack & Adam Jack – who share a passion for adventure, unique experiences, and the environment. We believe in challenging the norm; in doing things a bit differently.
We're on a mission to shake up Scotland's tourist accommodation game with our unique Cabin concept.
Proud to Plant Trees 🌱
Through partnering with Ecologi, we have a tree planted for every booking made at Jack's. We also support verified carbon avoidance projects to help compensate for our little unavoidable carbon footprint. Here's our impact so far: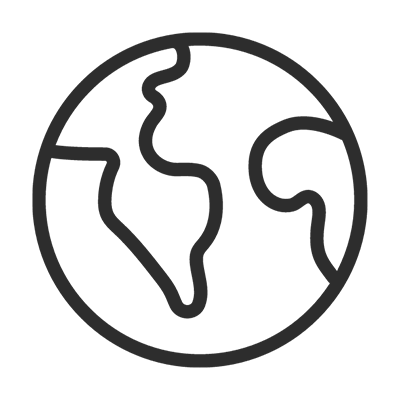 3
Years
of Climate Impact
39
Tonnes
of CO2e Avoided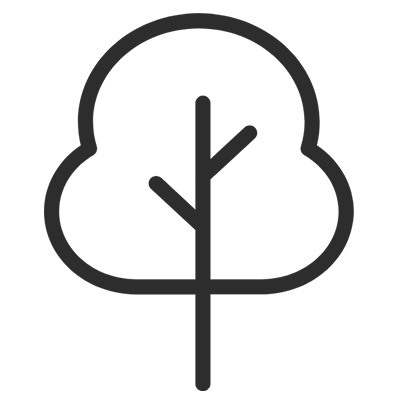 Join our Journey!
Sign up for exciting updates and free stay giveaways! 🙌