Hey guys – Adam here!
07.01.2021
So, it's official. I'll be jumping into the freezing cold waters of the River Clyde EVERY DAY for the month of January. I'm 5 days in as I'm writing this and all I can say is… I really hope it gets easier.
But why have I decided to put myself through this? Well, let me tell you.
In the early hours of Boxing Day, my girlfriend & I both made a commitment to jump into the sea every day for the full month of January. To be completely honest, it was one of those commitments that you make after a full day of festivities and it's only the next morning you realise what you've actually signed yourself up for.
Nonetheless, we decided in the end that it'd be a great idea. We wanted to do it primarily for some fun! But also because cold water exposure is linked to lots of health benefits such as improving skin, muscle recovery and boosting happiness levels.
We also thought it'd be a great opportunity to start of 2021 whilst making a truly positive impact on the world!
Looking back on 2020, it was a shocker of a year for everyone. We also know first-hand that it's easy to feel down in the tough times. There's a lot of people out there who're really struggling in the current climate and with further lockdowns looming, it looks like there's still some more difficult times ahead…
We decided that for the duration of our daily dooking challenge, we'd team up with the Scottish Association for Mental Health (SAMH) who do some truly amazing work helping people with their mental health and wellbeing.
We set-up our JustGiving page and we're so thankful to have raised over £1000 for the charity so far – what a result!
If you'd like, you can donate here.
For the rest of the month, we'll be posting daily updates on our Instagram Stories & Facebook stories and if you'd like to sponsor us doing this then any donations are hugely appreciated! We also hope that you get some enjoyment from us being daft and jumping in the cold water!
Thanks everyone for your generosity and stay safe!
Adam
---
Hey folks!
17.01.2022
17 straight days of jumping in the River Clyde ✅ 14 days left…
As we've just made it over the half way mark, I thought it would be a good time to send out an update.
With 8am starts, ice, wind and rain there's certainly been ups and downs but we've been loving it so far!
We would like to say a HUGE thank you to everyone that has donated. We're delighted to have raised over £1100 on our Just Giving Page for a brilliant cause.
Click here to see a video of our highlights so far.
---
We made it! What a feeling…
01.02.2022
31 days of jumping into the River Clyde completed!
There's been lots of ups and downs. Sometimes we were lucky to have sunny days, other times we fought against the ice, wind, rain and snow. In true Scottish fashion, we faced just about every type of weather you can get.
Check out our highlights:
Did we love the challenge? Absolutely. Will we be in the water today? 🥶
Well… Absolutely not.
BUT! Saying that, there's honestly no better feeling than getting out the water with all the happy endorphins coursing through your body – so we will be carrying on our dooking! Just not everyday single day.
We also managed to smash our fundraising target! We're absolutely buzzing to announce that we've raised £1779 for the Scottish Association of Mental Health (SAMH).
Also, here's a link to our Fundraising Page, it's still open for donations if you missed your chance.
Thank everyone so much for supporting!
---
Fancy a Unique Stay on The Isle of Cumbrae?…
We've JUST launched bookings for our One-of-a-kind Cabin Concept in Millport.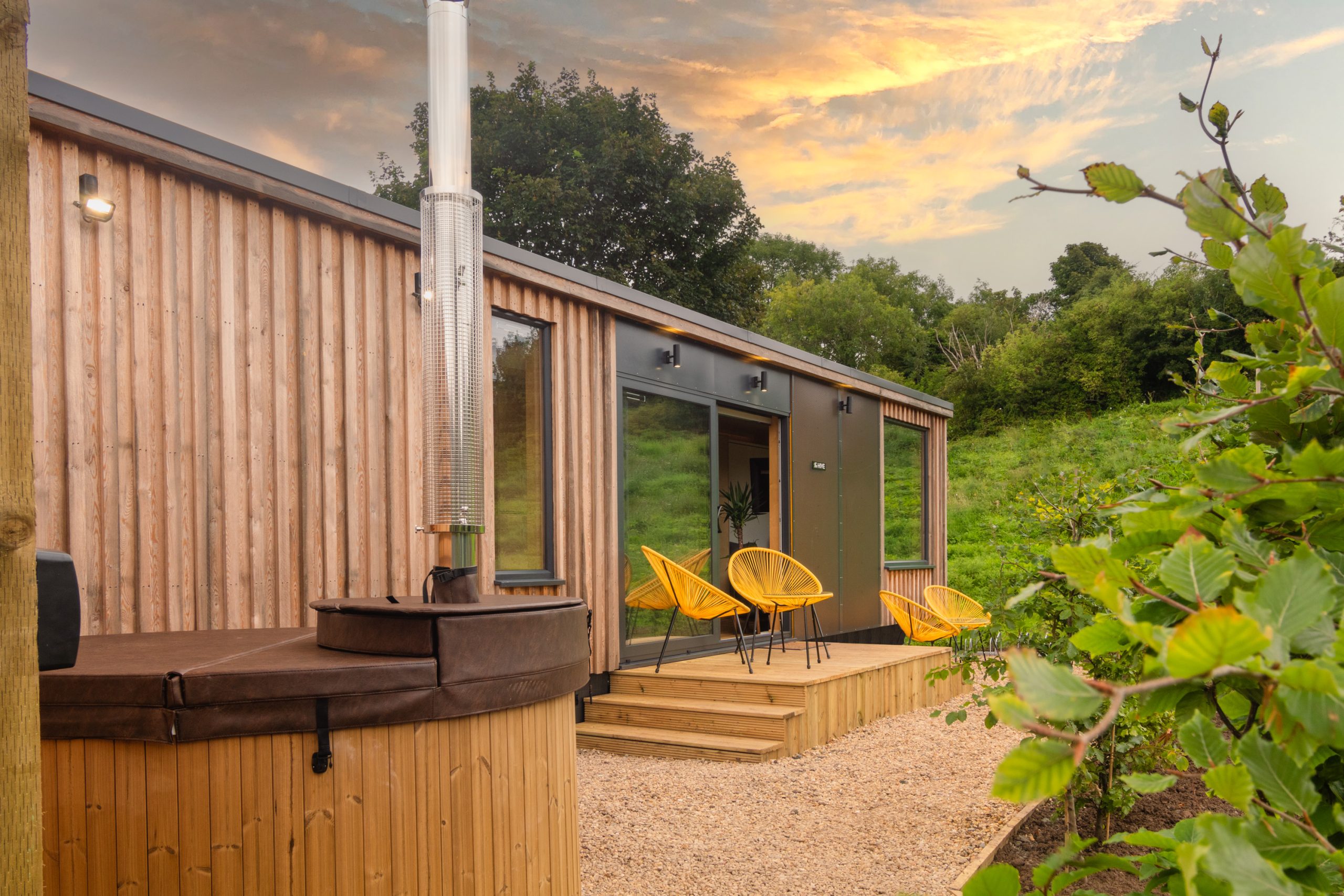 Welcome to the next generation of self-catering accommodation in Scotland.
We think of our one-of-a-kind Cabin Concept as a crossroads where quirky interior design meets eco-consciousness, in a stunning island setting.
Bookings are now OFFICIALLY LIVE! 🚀